Demanding
Craigslist Clone
The wonderful and simply design of craigslist has been implemented into our classifieds script along with tons of custom made add-ons to full the features of its origin site. Wonderfully built with advertisement manager, users manager, newsletter manager etc. Check the demo to find the in details of the features. This is our most popular product of all time and recommended.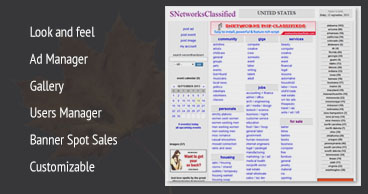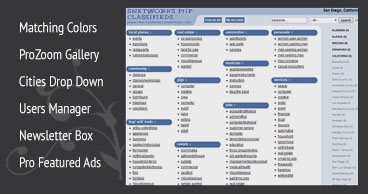 Powerful
Backpage Clone
Now we have the alike design of backpage on our classifieds script. Yes, its almost same but not exact this is to save you from any copyright violation. It includes its own required type of addons to full fill the feature of the origin such as picture viewer, gallery, city selection, pro user management etc. Built to give the backpage user-interface expeience using our core script in the back. Newer version is being released before end of February 2016.
Customizable
Original Suite
Looking for the design of your own? Something different than dominant craigslist or backpage. Then, this is the perfect choice for you. It comes with the original package of our classifieds script suite. Which doesn't includes many addons but kept it simple and ability to add-in further features as per your site requirements. Nothing encrypted and easy to restyle your classifieds site.
Authentication: admin / admin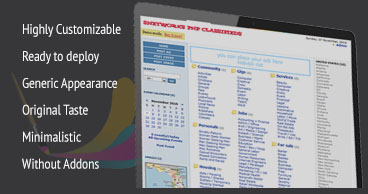 4800 Great America Pkwy Suite 219, CA 95054
Phone: (209) 877-SNET | Fax: (814) 690-7044
Copyright 2007-2017 SNetworks Classifieds. All rights reserved.